Marca
:
La marca comercial de un fabricante por el que el consumidor conoce la empresa. Un fabricante puede tener varias marcas. Algunos fabricantes autorizan la utilización de sus marcas a otros fabricantes.
APC
Nombre del producto
:
Nombre del producto es la identificación de un producto de una marca, generalmente conocido como Nombre del modelo, pero es no totalmente único, ya que puede incluir algunas variantes de los productos. Nombre del producto es una parte clave en el título de la ficha técnica del producto en Icecat.
RBC2
Código del producto
:
Identificador único del fabricante para un producto. Varios códigos de productos se pueden asignar a un código de producto original del fabricante si las especificaciones son idénticas. Mapeamos códigos erróneos y a veces variantes logísticos.
RBC2
Código EAN/UPC
:
European Article Number (EAN) y el Código Universal de Producto (UPC) son conocidos como código de barras y están sobre el paquete o envase de un producto para identificarlo en una tienda o en un proceso logístico. La ficha técnica de un producto puede tener múltiples códigos de barras dependiendo de las variaciones logísticas tales como el envasado o el país.
0731304003243
Categoría
:
In this category you will find all the rechargeable batteries you will ever need, suitable for use in torches, digital cameras, notebooks, etc.
baterías recargables
Calidad de la ficha técnica:
creada/estandarizada por icecat
La calidad de la ficha técnica puede tener diversos niveles:
solo se ha importado información logística:
Solamente contamos con información básica importada desde el fabricante, la ficha técnica no ha sido creada todavía por un editor.
creada por APC:
la ficha técnica ha sido importada desde una fuente oficial del fabricante, pero no ha sido estandarizada todavía por ningún editot de Icecat.
creada/estandarizada por icecat:
la ficha técnica ha sido creada o estandarizaa por un editor de Icecat.
En el mercado desde:
15 jul 2005
Fecha en la que Icecat nota por primera vez que este producto estáa incluido en la lista de precios de los negocios online.
Información modificada el:
24 may 2016 11:30:53
La fecha del cambio más reciente de la ficha técnica en el sistema de Icecat.

Este producto ha sido visto:
101374
Esta estadística está basada en los 61699 Sitios ecommerce (tiendas online, distribuidores, mayoristas, sitios de comparación, ecommerce ASPs, sistemas de compra, etc) descargan esta ficha técnica de Icecat 15-07-05 Solamente marcas patrocinadoras están incluidas en el catálogo gratuito Open Icecat, distribuidas y usadas por 60059 usuarios Open Icecat (gratuito).
Garantía: 1 año
Descripción corta APC RBC2 batería recargable
:
Description editorial corta de APC RBC2 batería recargable
RBC2 - Batería de plomo-ácido
Descripción corta, sumario APC RBC2 batería recargable
:
Este corto sumario de la ficha técnica de APC RBC2 batería recargable se genera automáticamente y para ello se utiliza el título del producto y las seis características más importantes.
APC RBC2, Ácido de plomo sellado, Sistema de alimentación ininterrumpida (UPS), 0 - 40 °C, -15 - 45 °C, 0 - 95%, 0 - 95%
Descripción larga, sumario APC RBC2 batería recargable
:
Este es un sumario largo autogenarado de APC RBC2 batería recargable basado en las tres primeras especificaciones técnicas de los cinco primeros grupos de características.
APC RBC2. Tecnología de batería: Ácido de plomo sellado, Utilizar con: Sistema de alimentación ininterrumpida (UPS), Color del producto: Negro. Ancho: 6,4 cm, Profundidad: 15,1 cm, Altura: 9,4 cm. Ancho del paquete: 17,5 cm, Profundidad del paquete: 21,3 cm, Altura del paquete: 8,9 cm
Login or signup for Full Icecat
to access all product specs
Here, we only show product images of sponsoring brands that joined Open Icecat as product images can be subject to copyrights. Icecat can be of assistance in securing the necessary permissions or implementing a brand's Digital Rights Management policies. Login to view all product specs or request a Full Icecat subscription to download product specs.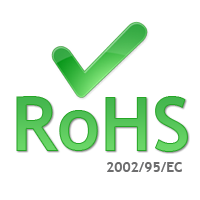 Los productos eléctricos o electrónicos pueden contener pequeñas cantidades de sustancias peligrosas (RoHS de las siglas en inglés Restriction of Hazardous Substances). Según la normativa RoHS para cada producto se verifica la presencia de plomo (Pb), cadmio (Cd), mercurio (Hg), cromo hexavalente (Cr o Cr(VI)), polibromobifenilos o bifenilos polibromados (PBB) y polibromodifenil éteres (PBDE). PBB y PBDE son retardantes de llamas de fuego utilizados en varios plásticos. Para cadmio y cromo hexavalente se permite una presencia con una concentración máxima de 0,01% del peso del producto. Para Pb, PBB y PBDE no debe haber más del 0,1% del material. Según la normativa RoHS, cada producto puede tener hasta 100 ppm o menos de mercurio y el mercurio, no debe haber sido añadido deliberadamente al componente.
This is a demo of a seamless insert of an Icecat LIVE product data-sheet in your website. Imagine that this responsive data-sheet is included in the product page of your webshop.
How to integrate Icecat LIVE JavaScript.