Marca
:
La marca comercial de un fabricante por el que el consumidor conoce la empresa. Un fabricante puede tener varias marcas. Algunos fabricantes autorizan la utilización de sus marcas a otros fabricantes.
Benq
Nombre del producto
:
Nombre del producto es la identificación de un producto de una marca, generalmente conocido como Nombre del modelo, pero es no totalmente único, ya que puede incluir algunas variantes de los productos. Nombre del producto es una parte clave en el título de la ficha técnica del producto en Icecat.
Joybook S73G.G25
Código del producto
:
Identificador único del fabricante para un producto. Varios códigos de productos se pueden asignar a un código de producto original del fabricante si las especificaciones son idénticas. Mapeamos códigos erróneos y a veces variantes logísticos.
9H.K7101.G25
Categoría
:
A notebook, also known as laptop, is a portable computer. When you are looking for the right notebook, it is important to know where you are going to work with it. Do you want to use it on the road? Choose a model with a special energy-saving \'mobile\' processor, a good battery and a reasonably small display. This will allow you to work longer with the same battery and saves you the trouble of carrying around a large display that consumes a lot of precious battery power. Or will you be using you notebook mainly in places where you will have access to a power outlet? Then choose a desktop processor (more processing power for less money) and an ordinary battery. This will save you a lot of money, which you could then spend on a bigger screen. You\'ll work faster because you can view more information at once and it\'s great for multimedia!
ordenadores portátiles
Calidad de la ficha técnica:
creada/estandarizada por icecat
La calidad de la ficha técnica puede tener diversos niveles:
solo se ha importado información logística:
Solamente contamos con información básica importada desde el fabricante, la ficha técnica no ha sido creada todavía por un editor.
creada por Benq:
la ficha técnica ha sido importada desde una fuente oficial del fabricante, pero no ha sido estandarizada todavía por ningún editot de Icecat.
creada/estandarizada por icecat:
la ficha técnica ha sido creada o estandarizaa por un editor de Icecat.
En el mercado desde:
19 feb 2007
Fecha en la que Icecat nota por primera vez que este producto estáa incluido en la lista de precios de los negocios online.
Información modificada el:
06 feb 2017 12:28:36
La fecha del cambio más reciente de la ficha técnica en el sistema de Icecat.

Este producto ha sido visto:
9197
Esta estadística está basada en los 68106 Sitios ecommerce (tiendas online, distribuidores, mayoristas, sitios de comparación, ecommerce ASPs, sistemas de compra, etc) descargan esta ficha técnica de Icecat 19-02-07 Solamente marcas patrocinadoras están incluidas en el catálogo gratuito Open Icecat, distribuidas y usadas por 66362 usuarios Open Icecat (gratuito).
Descripción corta, sumario Benq Joybook S73G.G25
:
Este corto sumario de la ficha técnica de Benq Joybook S73G.G25 se genera automáticamente y para ello se utiliza el título del producto y las seis características más importantes.
Benq Joybook S73G.G25, T2400, Intel Core Duo, Socket 478, L2, 32-bit, C0
Descripción larga, sumario Benq Joybook S73G.G25
:
Este es un sumario largo autogenarado de Benq Joybook S73G.G25 basado en las tres primeras especificaciones técnicas de los cinco primeros grupos de características.
Benq Joybook S73G.G25. Familia de procesador: Intel Core Duo, Modelo del procesador: T2400, Socket de procesador: Socket 478. Tipo de memoria interna: DDR2-SDRAM, Disposición de la memoria: 1 x 0.5 GB. Interfaz del disco duro: SATA. Resolución de la pantalla: 1280 x 800 Pixeles. Modelo de adaptador de gráficos discretos: AMD Mobility Radeon X1600
Login or signup for Full Icecat
to access all product specs
Here, we only show product images of sponsoring brands that joined Open Icecat as product images can be subject to copyrights. Icecat can be of assistance in securing the necessary permissions or implementing a brand's Digital Rights Management policies. Login to view all product specs or request a Full Icecat subscription to download product specs.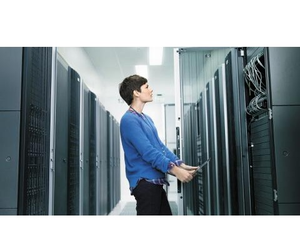 Simplifique la virtualización y reduzca gastos generales
Tecnología de virtualización Intel® (Intel® VT) ayuda a hacer la virtualización práctica, mediante la eliminación de gastos generales de funcionamiento, reduciendo la complejidad, y la mejora de la seguridad con la asistencia de hardware. La virtualización permite que múltiples cargas de trabajo compartan un conjunto de recursos para que una variedad de cargas de trabajo se puedan co-localizar mientras que las mantienen totalmente aisladas unas de otras.

Bluetooth es un estándar de tecnología inalámbrica para el intercambio de datos en distancias cortas (mediante transmisiones de radio de onda corta en la banda ISM 2400-2480 MHz) de dispositivos fijos y móviles, creando áreas de redes personales (PAN) con altos niveles de seguridad.
This is a demo of a seamless insert of an Icecat LIVE product data-sheet in your website. Imagine that this responsive data-sheet is included in the product page of your webshop.
How to integrate Icecat LIVE JavaScript.