Añadir para comparar
Borrar la comparación
Marca
:
La marca comercial de un fabricante por el que el consumidor conoce la empresa. Un fabricante puede tener varias marcas. Algunos fabricantes autorizan la utilización de sus marcas a otros fabricantes.
Canon
Nombre del producto
:
Nombre del producto es la identificación de un producto de una marca, generalmente conocido como Nombre del modelo, pero es no totalmente único, ya que puede incluir algunas variantes de los productos. Nombre del producto es una parte clave en el título de la ficha técnica del producto en Icecat.
ImagePROGRAF W8400
Código del producto
:
Identificador único del fabricante para un producto. Varios códigos de productos se pueden asignar a un código de producto original del fabricante si las especificaciones son idénticas. Mapeamos códigos erróneos y a veces variantes logísticos.
0160B003
Categoría
:
These printers have been designed for printing on media larger than A4. Perfect for printing impressive posters!
impresoras de gran formato
Calidad de la ficha técnica:
creada/estandarizada por icecat
La calidad de la ficha técnica puede tener diversos niveles:
solo se ha importado información logística:
Solamente contamos con información básica importada desde el fabricante, la ficha técnica no ha sido creada todavía por un editor.
creada por Canon:
la ficha técnica ha sido importada desde una fuente oficial del fabricante, pero no ha sido estandarizada todavía por ningún editot de Icecat.
creada/estandarizada por icecat:
la ficha técnica ha sido creada o estandarizaa por un editor de Icecat.
En el mercado desde:
24 may 2006
Fecha en la que Icecat nota por primera vez que este producto estáa incluido en la lista de precios de los negocios online.
Información modificada el:
13 ene 2016 14:19:11
La fecha del cambio más reciente de la ficha técnica en el sistema de Icecat.

Este producto ha sido visto:
29231
Esta estadística está basada en los 65021 Sitios ecommerce (tiendas online, distribuidores, mayoristas, sitios de comparación, ecommerce ASPs, sistemas de compra, etc) descargan esta ficha técnica de Icecat 24-05-06 Solamente marcas patrocinadoras están incluidas en el catálogo gratuito Open Icecat, distribuidas y usadas por 63324 usuarios Open Icecat (gratuito).
Descripción corta, sumario Canon ImagePROGRAF W8400
:
Este corto sumario de la ficha técnica de Canon ImagePROGRAF W8400 se genera automáticamente y para ello se utiliza el título del producto y las seis características más importantes.
Canon ImagePROGRAF W8400, 2400 x 1200 DPI, 448 x 1608 mm, 1117.6mm, USB 2.0, IEEE1394, AC 100-240V (50/60Hz), 1830 x 960 x 748 mm
Descripción larga, sumario Canon ImagePROGRAF W8400
:
Este es un sumario largo autogenarado de Canon ImagePROGRAF W8400 basado en las tres primeras especificaciones técnicas de los cinco primeros grupos de características.
Canon ImagePROGRAF W8400. Resolución máxima: 2400 x 1200 DPI. Tamaño máximo de impresión: 448 x 1608 mm, Ancho máximo de papel: 1117.6mm. Interfaz: USB 2.0, IEEE1394. Requisitos de energía: AC 100-240V (50/60Hz). Dimensiones (Ancho x Profundidad x Altura): 1830 x 960 x 748 mm
Login or signup for Full Icecat
to access all product specs
Here, we only show product images of sponsoring brands that joined Open Icecat as product images can be subject to copyrights. Icecat can be of assistance in securing the necessary permissions or implementing a brand's Digital Rights Management policies. Login to view all product specs or request a Full Icecat subscription to download product specs.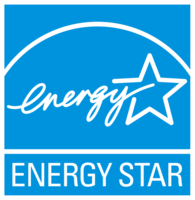 Energy Star es una norma internacional para los productos de consumo eficiente de energía creada en 1992. Los dispositivos que llevan la marca Energy Star usan generalmente 20% -30% menos de energía que la media.
Embebe ésta ficha técnica en tu sitio.
This is a demo of a seamless insert of an Icecat LIVE product data-sheet in your website. Imagine that this responsive data-sheet is included in the product page of your webshop.
How to integrate Icecat LIVE JavaScript.
1
Resolución máxima
*
Maximum printing resolution.
2400 x 1200 DPI
Tamaño máximo de impresión
*
The maximum size that an image can be printed with a good resolution.
448 x 1608 mm
A4-A0/ B4-B0/ A-E
A3-A0/ 10"-44"
Tecnología de la impresión
Cabezal de impresora
Component of a printer that applies the mark or image to the paper.
1
Inyectores de cabezal de impresión
Number of nozzles to a printhead; expressed as a whole number from 1 to 4
1280 p/c
Interfaz
*
Interface ports to connect pieces of equipment. USB (Universal Serial Bus) has become the most popular wired interface to connect peripherals. USB 2.0 supports speeds up to 480 Mbit/s (USB 1: 12 Mbit/s). The interface FireWire is also known as the IEEE 1394 standard. Enhanced IDE (EIDE)is sometimes referred to as Fast ATA, Fast IDE or ATA-2.
USB 2.0, IEEE1394
Nivel de ruido
The amplitude level of the undesired background noise, usually measured in decibels (db).
58 dB
Consumo energético
Amount of power used by this model; expressed in watts
160 W
Dimensiones (Ancho x Profundidad x Altura)
Dimensions of the product (Width x Depth x Height).
1830 x 960 x 748 mm
Peso
Peso del producto sin embalaje (peso neto). Si es posible, se da el peso neto incluyendo los accesorios y suministros estándar. Tenga en cuenta que a veces el fabricante deja de lado el peso de los accesorios y / o suministros.
111 kg
Compatible con Mac
Product can be used with Apple Mac software and/or hardware.
Sistemas operativos compatibles
List of desktop operating systems tested as compatible with this product.
-Windows 95/98/Me/NT4.0/2000/XP
-Mac OS 8.6/9/X
Panel de control
Description of the control panel of the product; including the available buttons; and the function of each button
LCD(16 x 2) LED x 5, key x 10
Certificado Energy Star
*
This indicates that the product is compliant with Energy Star, which is an international standard for energy-efficient consumer products.
Seguridad
List of regulatory standards for all countries in which this product has been certified
UL, CE, TUV