Añadir para comparar
Borrar la comparación
Marca
:
La marca comercial de un fabricante por el que el consumidor conoce la empresa. Un fabricante puede tener varias marcas. Algunos fabricantes autorizan la utilización de sus marcas a otros fabricantes.
Fujitsu
Nombre del producto
:
Nombre del producto es la identificación de un producto de una marca, generalmente conocido como Nombre del modelo, pero es no totalmente único, ya que puede incluir algunas variantes de los productos. Nombre del producto es una parte clave en el título de la ficha técnica del producto en Icecat.
fi-5015C
Código del producto
:
Identificador único del fabricante para un producto. Varios códigos de productos se pueden asignar a un código de producto original del fabricante si las especificaciones son idénticas. Mapeamos códigos erróneos y a veces variantes logísticos.
PA03209-B501
Código EAN/UPC
:
European Article Number (EAN) y el Código Universal de Producto (UPC) son conocidos como código de barras y están sobre el paquete o envase de un producto para identificarlo en una tienda o en un proceso logístico. La ficha técnica de un producto puede tener múltiples códigos de barras dependiendo de las variaciones logísticas tales como el envasado o el país.
4939761301551
Categoría
:
With a scanner you can make all your documents, pictures and photos digital.
escáneres
Calidad de la ficha técnica:
creada/estandarizada por icecat
La calidad de la ficha técnica puede tener diversos niveles:
solo se ha importado información logística:
Solamente contamos con información básica importada desde el fabricante, la ficha técnica no ha sido creada todavía por un editor.
creada por Fujitsu:
la ficha técnica ha sido importada desde una fuente oficial del fabricante, pero no ha sido estandarizada todavía por ningún editot de Icecat.
creada/estandarizada por icecat:
la ficha técnica ha sido creada o estandarizaa por un editor de Icecat.
En el mercado desde:
26 sep 2006
Fecha en la que Icecat nota por primera vez que este producto estáa incluido en la lista de precios de los negocios online.
Información modificada el:
06 feb 2017 12:04:56
La fecha del cambio más reciente de la ficha técnica en el sistema de Icecat.

Este producto ha sido visto:
47864
Esta estadística está basada en los 68052 Sitios ecommerce (tiendas online, distribuidores, mayoristas, sitios de comparación, ecommerce ASPs, sistemas de compra, etc) descargan esta ficha técnica de Icecat 26-09-06 Solamente marcas patrocinadoras están incluidas en el catálogo gratuito Open Icecat, distribuidas y usadas por 66310 usuarios Open Icecat (gratuito).
User manual(3,0MB)
WorkGroup Service ES (0,2MB)
Here, we only show product PDFs of sponsoring brands that joined Open Icecat. As Full Icecat channel partner login to see all product data or request a Full Icecat subscription.
Garantía: 1 año
Descripción corta Fujitsu fi-5015C
:
Description editorial corta de Fujitsu fi-5015C
fi-5015C - A4, CCD, 600 dpi, USB 2.0, 5500g
Descripción comercial Fujitsu fi-5015C
:
Descripción comercial oficial de Fujitsu fi-5015C provisto por el fabricante
Escáner de documentos USB 2.0, color simplex, para uso personal y de pequeños grupos de trabajo. Con una velocidad de 15 ppm en Color a 150dpi y de 15ppm en B&N, permite escanear documentos hasta A4 / Legal.

Incorpora alimentador automático para 50 documento multiformato y Cristal A4.

Descripción
- Velocidad de 15 ppm en B&N a 200dpi y de 15ppm en Color a 150dpi.
- Permite la alimentación de documentos desde A4 hasta A8.
- Máxima calidad de imagen gracias a la óptica CCD mejorada.
- Incluye un cristal para la digitalización de libros, revistas o documentación grapada que no pueda ser separada o guillotinada.
Descripción corta, sumario Fujitsu fi-5015C
:
Este corto sumario de la ficha técnica de Fujitsu fi-5015C se genera automáticamente y para ello se utiliza el título del producto y las seis características más importantes.
Fujitsu fi-5015C, 216 x 356 mm, 600 x 600 DPI, Base plana y ADF, Color blanco, CCD, ISIS,TWAIN
Descripción larga, sumario Fujitsu fi-5015C
:
Este es un sumario largo autogenarado de Fujitsu fi-5015C basado en las tres primeras especificaciones técnicas de los cinco primeros grupos de características.
Fujitsu fi-5015C. Tamaño máximo de escaneado: 216 x 356 mm, Resolución óptica de escáner: 600 x 600 DPI. Tipo de escáner: Base plana y ADF, Color del producto: Color blanco. Tipo de sensor: CCD, Controladores de escaneado: ISIS,TWAIN. Peso del papel en Alimentador de Documentos Automático: 52 - 127 g/m². Interfaz estándar: USB 2.0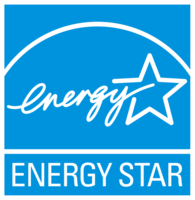 Energy Star es una norma internacional para los productos de consumo eficiente de energía creada en 1992. Los dispositivos que llevan la marca Energy Star usan generalmente 20% -30% menos de energía que la media.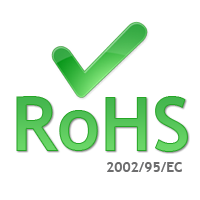 Los productos eléctricos o electrónicos pueden contener pequeñas cantidades de sustancias peligrosas (RoHS de las siglas en inglés Restriction of Hazardous Substances). Según la normativa RoHS para cada producto se verifica la presencia de plomo (Pb), cadmio (Cd), mercurio (Hg), cromo hexavalente (Cr o Cr(VI)), polibromobifenilos o bifenilos polibromados (PBB) y polibromodifenil éteres (PBDE). PBB y PBDE son retardantes de llamas de fuego utilizados en varios plásticos. Para cadmio y cromo hexavalente se permite una presencia con una concentración máxima de 0,01% del peso del producto. Para Pb, PBB y PBDE no debe haber más del 0,1% del material. Según la normativa RoHS, cada producto puede tener hasta 100 ppm o menos de mercurio y el mercurio, no debe haber sido añadido deliberadamente al componente.
Embebe ésta ficha técnica en tu sitio.
This is a demo of a seamless insert of an Icecat LIVE product data-sheet in your website. Imagine that this responsive data-sheet is included in the product page of your webshop.
How to integrate Icecat LIVE JavaScript.
1
Tamaño máximo de escaneado
*
216 x 356 mm
Resolución óptica de escáner
*
How many pixels a scanner can see. Most commonly, this is measured in dots per inch (dpi).For example, a typical flatbed scanner will use a scanning head with 300 sensors per inch, so it can sample 300 dots per inch (dpi) in one direction. To scan in the other direction, it will move the scanning head along the page, stopping 300 times per inch, so it can scan 300 dpi in the other direction as well. This scanner would have an optical resolution of 300 x 300 dpi. Some manufacturers stop the scanning head more frequently as it moves down the page, so their machines have resolutions of 300 x 600 dpi or 300x1200 dpi.
600 x 600 DPI
Escaner a color
*
Indicates whether this product scans in colour.
Escaneado dúplex
*
Feature of computer scanners and multifunction printers (MFPs) that allows the automatic scanning of a sheet of paper on both sides.
Profundidad de salida de color
24 bit
Escaneado de película
*
Device made for scanning photographic film directly into a computer without the use of any intermediate printmaking. It provides several benefits over using a flatbed scanner to scan in a print of any size: the photographer has direct control over cropping and aspect ratio from the original, unmolested image on film; and many film scanners have special software or hardware that removes scratches and film grain and improves color reproduction from film.
Niveles en escala de gris
1024
Velocidad de escaneo ADF (b/n, A4)
15 ppm
Velocidad de escaneo ADF (color, A4)
15 ppm
ADF Velocidad de escaneo (en color, A3)
5,3 ppm
Velocidad de escaneado en plano (b/n, A4)
5,3 s/página
Tipo de escáner
*
A scanner is a device that optically scans images, printed text, handwriting, or an object, and converts it to a digital image. Common examples found in offices are variations of the desktop (or flatbed) scanner where the document is placed on a glass window for scanning. There are different types of scanners e.g. flatbed, pen, sheet-feed.
Base plana y ADF
Color del producto
*
The colour e.g. red, blue, green, black, white.
Color blanco
Tipo de sensor
*
A sensor is a convertor than measures a physical quality (light, temperature etc.) and displays this electronically on a device.
CCD
Controladores de escaneado
ISIS, TWAIN
Capacidad de entrada estándar
The number of sheets of paper that can be held by a device.
50 hojas
Peso del papel en Alimentador de Documentos Automático
52 - 127 g/m²
Interfaz estándar
*
Most common industry-standard communication protocols ranging from RS-232, RS-422, RS-423, RS-485, and LVDS to USB.
USB 2.0
Consumo energético
Amount of power used by this model; expressed in watts
24 W
Tipo de fuente de alimentación
*
State power supply (internal/external) type with which the product works
Corriente alterna
Consumo de energía (ahorro)
6 W
Frecuencia de entrada
The frequency (Hz) which is required to power the product.
50/60
Voltaje de entrada
The voltage (V) which is required to power the product.
100-240
Intervalo de temperatura operativa
The minimum and maximum temperatures at which the product can be safely operated.
5 - 35°C
Intervalo de humedad relativa para funcionamiento
10 - 85%
Acorde RoHS
The Restriction of Hazardous Substances (RoHS) Directive aims to restrict certain dangerous substances commonly used in electrical and electronic equipment. Any RoHS compliant product is tested for the presence of Lead (Pb), Cadmium (Cd), Mercury (Hg), Hexavalent chromium (Hex-Cr), Polybrominated biphenyls (PBB), and Polybrominated diphenyl ethers (PBDE). PBB and PBDE are flame retardants used in several plastics. For Cadmium and Hexavalent chromium, there must be less than 0.01% of the substance by weight at raw homogeneous materials level. For Lead, PBB, and PBDE, there must be no more than 0.1% of the material, when calculated by weight at raw homogeneous materials. Any RoHS compliant component must have 100 ppm or less of mercury and the mercury must not have been intentionally added to the component. In the EU, some military and medical equipment are exempt from RoHS compliance.
Certificado Energy Star
This indicates that the product is compliant with Energy Star, which is an international standard for energy-efficient consumer products.
Ancho
The measurement or extent of something from side to side.
332 mm
Profundidad
The distance from the front to the back of something.
445 mm
Altura
Height of the product
179 mm
Peso
*
Peso del producto sin embalaje (peso neto). Si es posible, se da el peso neto incluyendo los accesorios y suministros estándar. Tenga en cuenta que a veces el fabricante deja de lado el peso de los accesorios y / o suministros.
5,5 kg
Software incluido
Software distributed with another product such as a piece of computer hardware or other electronic device, or a group of software packages which are sold together. A software suite is an example of bundled software, as is software which is pre-installed on a new computer.
ScandAll PRO V2
Adobe Acrobat 9.0 Standard
ABBYY Fine Reader Professional 8.0
Quick Scan Pro Demo (Trial)
Soft IPC (Trial)