Añadir para comparar
Borrar la comparación
Añadir para comparar
You can only compare products that are fully described in the Icecat standard format, and belong to the same category.
Marca
:
La marca comercial de un fabricante por el que el consumidor conoce la empresa. Un fabricante puede tener varias marcas. Algunos fabricantes autorizan la utilización de sus marcas a otros fabricantes.
HP
Familia de productos
:
The product family is a generic trademark of a brand to indicate a very wide range of products, that can encompass multiple categories. We include product family in the Icecat product title.
LaserJet
Nombre del producto
:
Nombre del producto es la identificación de un producto de una marca, generalmente conocido como Nombre del modelo, pero es no totalmente único, ya que puede incluir algunas variantes de los productos. Nombre del producto es una parte clave en el título de la ficha técnica del producto en Icecat.
Color LaserJet 3600n Printer
Código del producto
:
Identificador único del fabricante para un producto. Varios códigos de productos se pueden asignar a un código de producto original del fabricante si las especificaciones son idénticas. Mapeamos códigos erróneos y a veces variantes logísticos.
Q5987A#426
Categoría
:
Laser printers are devices that print high quality text or illustrations fast. They do so by very accurately applying toner (a kind of ink powder) to the paper and then heating the paper so the toner will melt and stick to the paper.
impresoras láser/led
Calidad de la ficha técnica:
solo se ha importado información logística
La calidad de la ficha técnica puede tener diversos niveles:
solo se ha importado información logística:
Solamente contamos con información básica importada desde el fabricante, la ficha técnica no ha sido creada todavía por un editor.
creada por HP:
la ficha técnica ha sido importada desde una fuente oficial del fabricante, pero no ha sido estandarizada todavía por ningún editot de Icecat.
creada/estandarizada por icecat:
la ficha técnica ha sido creada o estandarizaa por un editor de Icecat.
En el mercado desde:
04 ene 2006
Fecha en la que Icecat nota por primera vez que este producto estáa incluido en la lista de precios de los negocios online.
Información modificada el:
09 jul 2013 15:04:19
La fecha del cambio más reciente de la ficha técnica en el sistema de Icecat.

Este producto ha sido visto:
10820
Esta estadística está basada en los 68241 Sitios ecommerce (tiendas online, distribuidores, mayoristas, sitios de comparación, ecommerce ASPs, sistemas de compra, etc) descargan esta ficha técnica de Icecat 04-01-06 Solamente marcas patrocinadoras están incluidas en el catálogo gratuito Open Icecat, distribuidas y usadas por 66491 usuarios Open Icecat (gratuito).
Login or signup for Full Icecat
to access all product specs
Here, we only show product images of sponsoring brands that joined Open Icecat as product images can be subject to copyrights. Icecat can be of assistance in securing the necessary permissions or implementing a brand's Digital Rights Management policies. Login to view all product specs or request a Full Icecat subscription to download product specs.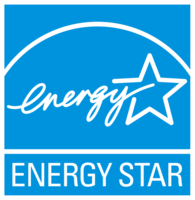 Energy Star es una norma internacional para los productos de consumo eficiente de energía creada en 1992. Los dispositivos que llevan la marca Energy Star usan generalmente 20% -30% menos de energía que la media.
Embebe ésta ficha técnica en tu sitio.
This is a demo of a seamless insert of an Icecat LIVE product data-sheet in your website. Imagine that this responsive data-sheet is included in the product page of your webshop.
How to integrate Icecat LIVE JavaScript.
1
Información no disponible en Especificaciones